THE EXPERTS YOU'VE TRUSTED FOR OVER 80 YEARS
24-Hour Plumber Sacramento CA
Call Now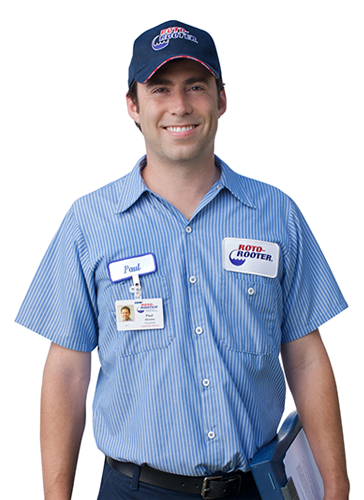 24-Hour Plumber Sacramento CA
Roto-Rooter, an industry-renowned provider of superior plumbing services, now provides 24-hour plumber services in Sacramento, CA. Our 24-hour service caters to commercial and residential properties, ensuring seamless daily activities without plumbing disruptions in either location. Also, our essential services cover kitchens, bathrooms, laundry rooms, and water heaters - demonstrating Roto-Rooter's holistic approach to solving plumbing-related challenges.
Plumbing systems are integral to daily activities in modern society. From cooking in the kitchen, maintaining hygiene with showers and flushed toilets, and doing laundry to doing dishes - plumbing has an impactful role in everyday life. Roto-Rooter excels at emergency plumbing in Sacramento by guaranteeing these activities continue uninterrupted and our dedication to supporting routines of life at both homes and businesses alike.
What Our Sacramento Plumbing Services Offer
Roto-Rooter plumbing & drain company is proud to offer Sacramento the highest quality plumbing services. It involves an extensive list, including restoration, repair, fix installation, and inspection services. As experienced Sacramento plumbers, our expert services offer seamless solutions from minor fixes to complex installations.
We provide our clients peace of mind by ensuring their system works seamlessly. Experience the Roto-Rooter difference today through our comprehensive offerings designed to meet and surpass expectations!
The following is the list of plumbing services that we provide to our clients:
Plumbing system assessments and maintenance.
Toilets installations
Drain Cleaning
Leak Detection
Sewer Line Repair Sacramento
Sewer lines are essential to every property, removing waste while safeguarding health risks. Unfortunately, sewers often face issues like blockages, leaks, or breaks that disrupt daily routines and pose potential health hazards.
Roto-Rooter offers affordable yet top-quality sewer line repair services in Sacramento at competitive rates. With our team of experts, we use cutting-edge tools and techniques to efficiently diagnose and resolve sewer line issues as quickly as possible. At the same time, we minimise downtime and inconvenience.
Gas Line Repair Services
Gas line repair needs professional expertise and stringent safety precautions. An essential aspect of home functionality must be properly maintained, or risks could become imminent. Roto-Rooter Sacramento offers the best gas line repair services with great attention to safety and efficiency.
With thorough inspections, identification of leaks or potential issues, and accurate repairs performed swiftly with expert precision - our knowledge goes far beyond simple fixes. We focus on preventing further issues and prolonging durability for lasting functional results in your gas lines.
Plumbing System Assessments and Maintenance
Regular plumbing system assessments are crucial to the well-being of both homes and businesses. It helps to identify the existence of potential issues before they escalate, prolonging their longevity while saving costs in the future. Roto-Rooter, an industry leader, uses traditional and cutting-edge maintenance approaches for excellent service.
Roto-Rooter provides customers in Sacramento with practical, efficient, and cost-effective plumbing maintenance strategies that deliver the best coverage at a price point that won't break the bank. Our services are satisfactory, and clients can relax about their plumbing maintenance as the plan will remain thorough and reliable over time.
Toilet Installations
Roto-Rooter plumbing & drain company is an industry leader and offers a comprehensive suite of plumbing services. We provide reliable and cost-effective toilet installations as our specialty. Through our website for Sacramento, customers can access professional expertise for their toilet installation needs.
Roto-Rooter is known for consistently providing superior services at highly competitive rates. We ensure that each toilet installation is professionally and efficiently done. Choosing Roto-Rooter means choosing an effortless experience that reduces time and expense while giving the desired results. So, make the wise decision today and let Roto-Rooter handle your toilet installation needs!
Hydro Vac Excavation Sacramento
Hydro vac excavation is an eco-friendly method of digging that uses high-pressure water and vacuum technology to uncover underground utilities or prepare areas for new development. Roto-Rooter has perfected the expertise in this service to offer efficient, safe, and cost-effective solutions to clients. Our trained experts use cutting-edge hydro vac equipment for superior results.
Roto-Rooter guarantees the safety of underground elements while limiting disturbance to the surrounding landscape. Our skilled experts use hydro vac excavation technology for a swift, secure hydro excavation Sacramento process ensuring customer satisfaction with environmental considerations always in mind. Trust us with all your excavation needs for industry-leading results!
Water Heater Installation Sacramento
Roto-Rooter provides unsurpassed water heater installation services that guarantee both convenience and efficiency. Our professional team has experts installing all sorts of tankless, electric, or gas water heaters according to industry standards. We always keep in mind their efficiency for optimal performance in your home.
At Roto-Rooter, we pride ourselves on offering exceptional water heater installation services tailored to each client's unique needs. As a functioning water heater is essential, not an added luxury, our emergency installation services provide quick solutions when your existing unit fails unexpectedly. Never again will cold showers or insufficient hot water be an issue - rely on us for seamless installation services!
Drain Cleaning
Drain blockages are a frequent nuisance among many homeowners. Fast and effective services are crucial, from minor inconveniences like slow-draining sinks to serious issues with sewer line blockages. Roto-Rooter plumbing and drain service in Sacramento provides efficient drain cleaning services. We offer premier drain cleaning services, featuring the best quality equipment to diagnose and resolve problems to ensure smooth water flow appropriately.
Our expert team utilises innovative technology to diagnose and fix drainage issues quickly. Roto-Rooter technicians have extensive experience dealing with all forms of drain cleaning needs. It makes us the go-to service provider for timely, professional, and reliable drain care in Sacramento. Trust us to keep your plumbing running efficiently.
Leak Detection
Roto-Rooter provides a top-notch leak detection service in Sacramento to safeguard the integrity of your plumbing system. It prevents structural damage and conserves water. With our dedicated service, leak detection becomes an effortless experience. We boast a team of skilled technicians specialising in timely leak detection using quality equipment to pinpoint leaks quickly and accurately.
Besides, Roto-Rooter has earned itself an esteemed 5-star service reputation by quickly identifying leaks and offering comprehensive solutions that prevent future issues. Our dedication to customer satisfaction and best workmanship gives our clients the rest as they know their plumbing system is safe with them. So, you can rely on Roto-Rooter for timely, reliable leak detection services!
Why Choose Roto-Rooter for Your Plumbing Issues in Sacramento
History Of The Company The Most Trusted Name in Plumbing Since 1935
We are Sacramento's premier plumbing solutions provider and have been trusted by many clients since 1935 for our exceptional and unmatched services.
Affordable And Competitive Pricing
We offer outstanding plumbing services in Sacramento at affordable prices. However, we always strive for quality.
Emergency and Same-Day Plumbing Solutions
Our expert team is always available to give customers an immediate response at any time of the day or night with 24/7 availability.
Free estimation
Roto-Rooter plumbing and water cleanup does not charge you anything to provide you with a complete estimation plan of the solutions for your plumbing issue.
Certified and Experienced Plumbing Experts
Every professional member of our team is certified and licensed to deal with any plumbing problem that will occur at your place.
Dependable & Reputable Plumbing Contractor
Get in touch with Roto-Rooter plumbing experts near you for reliable installations and services, such as sewer line repairs. Call us for quick assistance when you encounter plumbing issues like leaks or blockages. We will provide you the complete help that can significantly lower flood risks - with us. At Roto-Rooter, we take pride in offering exceptional solutions beyond emergencies. You can count on us for effective plumbing results!
Financing Available
Introducing New Promotional Plans
12 months 0% interest promotional plan that converts to a 120-month term with a fixed APR
No deferred interest
No payments are required during the 12 months 0% promotional period
A low payment factor of 1.32% after the 0% promotional period
1st 12 Months
Make no payments for the first 12 months. Pay no interest.
Months 13-132
Make equal monthly payments of $13.21 for every $1000 you borrow.
Why Choose Roto-Rooter?
Availability

Holidays? Not even that will prevent Roto-Rooter Fresno plumbers to help you with any plumbing problem you have. 24 hours, 7 days of the week.

Expertise

Our team of licensed and experienced plumbers has the knowledge and skills to handle any plumbing situation big or small. Not in vain we have been the most trusted plumbing contractors in the country for more than 80 years.

Innovating plumbing equipment and techniques

We are a reliable plumbing company that employs only the best technicians and uses the latest technology to keep your plumbing system running smoothly.

Customer Service

We are committed to providing exceptional customer service and will work with you to find the best solution for your needs. Free quotes and financing.
Recent Customer Reviews
David G.

The water heater for our business broke, which would cause an impact to the services we could offer. I called them at 3am, and scheduled an appointment first thing in the morning. They had somebody on route before they even opened at 8am. Robert G was the technician and he worked straight on through until he got us up and running with a new water heater. He helped search for the main valve to turn off the water when we couldnt find it, and was a very professional and skilled technician. I appreciate their service and for having our business back up the same day I called.

Anthony S.

There were responsive within an hour, fixed our broken toilet flange. This allowed us to not have to stop our new floors from being installed. Very professional and friendly sky. Highly recommend them to anyone needing assistance.

Nicole R.

Adam was great. He came out on short notice on a Sunday night when our toilet and showers started backing up. He was friendly and knowledgeable and gave us several options for potential clog clean out. He was honest about the options and we went with his recommendation. He was able to clear the clog and we couldn't be more thankful. We will definitely use Roto-Rooter again!

Sue M.

Our Roto router repair man unclogged our master bathroom toilet at 12:30 in the morning. Don was very professional and resolved the problem within 10 minutes of arriving at the house. We were very satisfied with his work and we're very appreciative that he was able to come here at that hour of the night. Thanks Sue snd Bill Manthei

Hunter H.

Darin and his team of Eduardo, Megan, and Peggy did a great job of drying out our flooded bathroom. Speedy, efficient and very communicative to me during this tough ordeal. Will recommend to others!