THE EXPERTS YOU'VE TRUSTED FOR OVER 80 YEARS
Roto-Rooter Plumber in Meyers CA
Call Now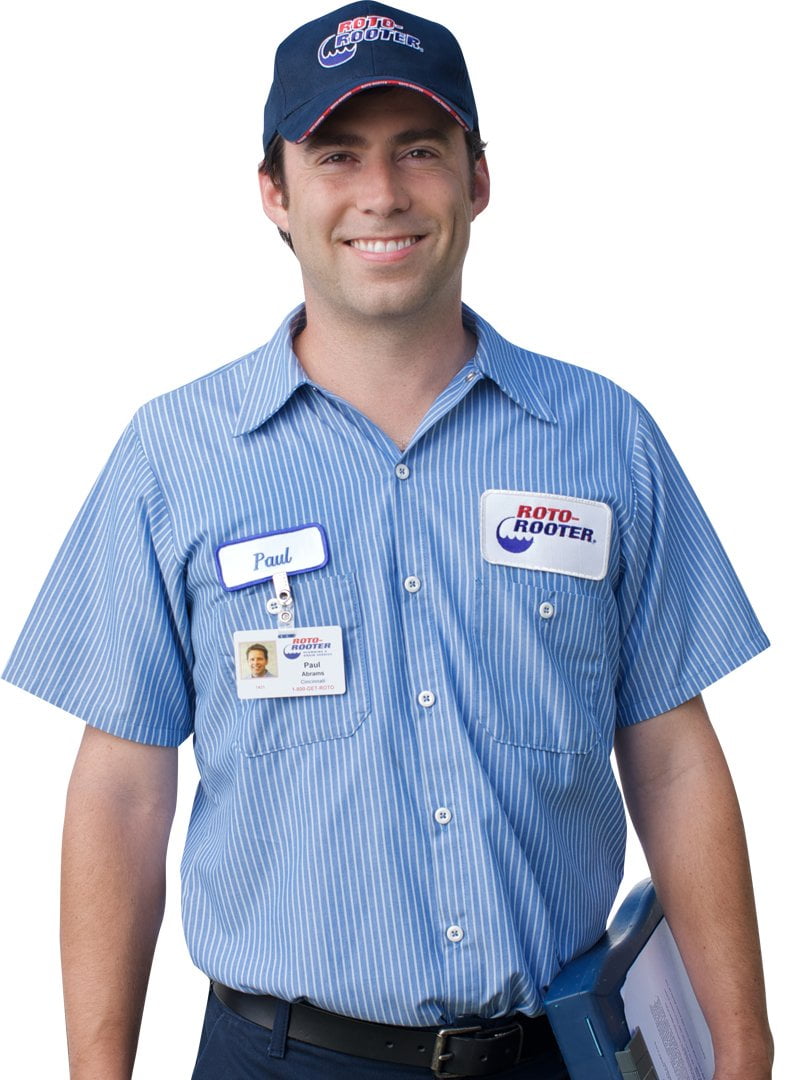 24-Hour Emergency Plumber in Meyers CA
Roto Rooter stands as the premier 24-hour emergency plumber, ensuring residents and businesses never face plumbing issues alone. As EXPERTS IN PLUMBING, DRAINS & WATER CLEANUP, we provide a comprehensive range of services, from drain and sewer cleaning to water heater repair, leakage detection, water damage restoration, septic tank cleaning, and clogged toilet repair.
Serving both commercial and residential areas, our experienced plumbers addresses all kinds of plumbing challenges. But how do our services impact your daily life? Imagine a day without a functioning shower, or a kitchen where the sink refuses to drain.
What Our Meyers CA Plumbing Services Offer
At Roto Rooter CA, we don't just install or repair; we restore, fix, and inspect every aspect of your plumbing system. Our services are designed to ensure that residents of Meyers, can live their lives without the constant worry of plumbing issues. Whether it's a leaky faucet or a malfunctioning water heater, our experienced plumbers is here to provide fast and efficient solutions.
Water Damage Restoration Service
Water damage can be a result of various issues, from flooded basements due to heavy rains to broken pipes or overflowing tubs and toilets. Our certified plumbers at Roto Rooter CA specializes in water damage restoration in Meyers, CA. Roto Rooter plumber offer emergency services to address these problems swiftly, ensuring that your home or business is restored to its original state. With our 5-star service, you can trust our plumbing experts to handle any water damage situation with expertise and care.
Drain Cleaning Service
Clogged drains can be a nuisance, often caused by the accumulation of hair, grease, and other debris. Our drain cleaning experts in Meyers, CA, utilize advanced tools and techniques to clean and maintain your drains, ensuring smooth water flow and preventing potential blockages in the future.
Leak Detection Service
Leaks can lead to significant water wastage and damage if not detected early. At Roto Rooter CA, our specialists employ advanced leak detection methods to identify and seal any leaks in your plumbing system, ensuring that your property remains dry and damage-free.
Septic Tank Service
A malfunctioning septic-tank can lead to unpleasant odors and potential health hazards. Our plumbers in Meyers, is trained to inspect, maintain, and repair septic tanks, ensuring that they function efficiently and safely.
Sewer Line Repair Service
Sewer line backups or blockages can be a result of tree roots, debris, or broken pipes. Our sewer line repair experts in Meyers, CA, are equipped to address these issues, ensuring that wastewater flows smoothly and preventing potential health risks.
Gas Line Repair Service
Gas leaks can be extremely dangerous and require immediate attention. Our gas line repair specialists in Meyers, CA, are trained to detect and repair any gas leaks, ensuring the safety of your home or business.
Water Heater Repair & Replacement Service
A malfunctioning water heater can disrupt your daily routine, from taking a shower to washing dishes. Our plumbing experts in Meyers, are experienced in repairing and replacing water heaters, ensuring that you have a consistent supply of hot water when you need it.
Why Choose Roto Rooter for Your Plumbing Issues in Meyers CA
Choosing the right plumbing contractor, Roto Rooter can make all the difference when it comes to the longevity and efficiency of your plumbing system. Here's why Roto Rooter stands out as the best choice:
History of the Company: Roto Rooter has been the most trusted name in plumbing since 1935. Our old-time values combined with modern techniques make us a premier choice for all plumbing needs.
Affordable and Competitive Pricing: We believe in providing top-notch services without breaking the bank. Our pricing is not only affordable but also competitive, ensuring you get the best value for your money.
Availability: Plumbing issues can arise at any time, and we understand the urgency. That's why we offer 24-hour emergency services, ensuring we're there for you when you need us the most. Whether it's a same-day service or an emergency fix, we've got you covered.
Free Estimation: We believe in transparency. Before we start any work, we provide a free estimation, ensuring you know what to expect in terms of cost and solutions.
Experience and Qualifications: Our team includes certified plumbing experts. Each plumber is IICRC certified, ensuring they have the knowledge and skills to tackle any plumbing issue.
Dependable & Reputable Plumbing Contractor:: Roto Rooter isn't just a name; it's a legacy. We have built our reputation over the years by consistently delivering high-quality services. Whether you're facing a minor leak or a major plumbing disaster, you can trust us to provide fast, efficient, and friendly solutions.
Dependable & Reputable Plumbing Contractor
In the heart of Meyers, CA, where the rhythm of daily activities hinges on the reliability of plumbing systems, the significance of a trustworthy plumbing contractor cannot be overstated. Roto-Rooter, with its legacy and unwavering commitment to excellence, has established itself as the epitome of dependability in the plumbing realm.
Whether it's an unpredictable sump pump threatening to flood your space or the intricate tasks of hydro vac excavation and water heater installations, our team's comprehensive expertise ensures that every plumbing challenge is met with precision and efficiency. We pride ourselves on not just providing temporary fixes but delving deep to offer holistic solutions that stand the test of time. With Roto-Rooter, you're not merely availing a service; you're making a long-term investment in peace of mind. Our esteemed reputation, and on the national front, is a testament to our dedication, skillset, and the unwavering trust our clients place in us. When you think of top-tier plumbing solutions, Roto-Rooter stands out as the gold standard.
Financing Available
Introducing New Promotional Plans
12 months 0% interest promotional plan that converts to a 120-month term with a fixed APR
No deferred interest
No payments are required during the 12 months 0% promotional period
A low payment factor of 1.32% after the 0% promotional period
1st 12 Months
Make no payments for the first 12 months. Pay no interest.
Months 13-132
Make equal monthly payments of $13.21 for every $1000 you borrow.
Why Choose Roto-Rooter?
Availability

Holidays? Not even that will prevent Roto-Rooter Fresno plumbers to help you with any plumbing problem you have. 24 hours, 7 days of the week.

Expertise

Our team of licensed and experienced plumbers has the knowledge and skills to handle any plumbing situation big or small. Not in vain we have been the most trusted plumbing contractors in the country for more than 80 years.

Innovating plumbing equipment and techniques

We are a reliable plumbing company that employs only the best technicians and uses the latest technology to keep your plumbing system running smoothly.

Customer Service

We are committed to providing exceptional customer service and will work with you to find the best solution for your needs. Free quotes and financing.
Recent Customer Reviews
David G.

The water heater for our business broke, which would cause an impact to the services we could offer. I called them at 3am, and scheduled an appointment first thing in the morning. They had somebody on route before they even opened at 8am. Robert G was the technician and he worked straight on through until he got us up and running with a new water heater. He helped search for the main valve to turn off the water when we couldnt find it, and was a very professional and skilled technician. I appreciate their service and for having our business back up the same day I called.

Anthony S.

There were responsive within an hour, fixed our broken toilet flange. This allowed us to not have to stop our new floors from being installed. Very professional and friendly sky. Highly recommend them to anyone needing assistance.

Nicole R.

Adam was great. He came out on short notice on a Sunday night when our toilet and showers started backing up. He was friendly and knowledgeable and gave us several options for potential clog clean out. He was honest about the options and we went with his recommendation. He was able to clear the clog and we couldn't be more thankful. We will definitely use Roto-Rooter again!

Sue M.

Our Roto router repair man unclogged our master bathroom toilet at 12:30 in the morning. Don was very professional and resolved the problem within 10 minutes of arriving at the house. We were very satisfied with his work and we're very appreciative that he was able to come here at that hour of the night. Thanks Sue snd Bill Manthei

Hunter H.

Darin and his team of Eduardo, Megan, and Peggy did a great job of drying out our flooded bathroom. Speedy, efficient and very communicative to me during this tough ordeal. Will recommend to others!