There are numerous times a home, business, or municipal government may need excavation services – and this is certainly not a job that someone should do for themselves. Excavation is difficult, dangerous work that requires heavy equipment to do properly. That's why you should always turn to professional excavation services when there's digging to be done.
When is professional excavation called for? These are a few of the most common types.
Common Situations Requiring Professional Excavation Services
1. Pipe Repair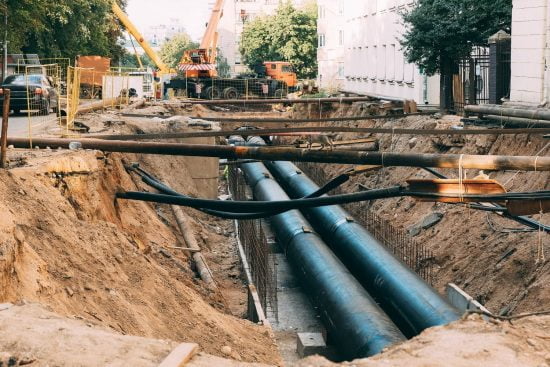 Water lines are solid, but they are always vulnerable to damage. Anything from shifting ground to poorly planned amateur digs can easily damage pipes, as well as other underground networks such as power lines. A professional excavation service can easily locate the broken pipe and dig around it without causing more damage, allowing for fast repair of the damage.
If you hire a contractor which provides both excavation and plumbing services, you can reduce costs on the repairs as well by using the same team for both.
2. Emergency Hydro Excavation
Hydro excavation covers any situation where the ground itself has become saturated with water, or other spilled materials, to the point that traditional digging will be ineffective. You need specialists with combined digging and vacuuming tools to properly remove the soaked or contaminated ground. High-powered equipment is a must in these situations!
3. Indoor Hydro Excavation
What happens if a pipe bursts in or under your property, causing damage to the interior as well as the ground below? Indoor hydro excavation is one of the most difficult types of digging because a high priority must be placed on minimizing any additional damage done, while still fixing the underlying problems.
Only highly trained experts with years of experience should be allowed to do your indoor hydro excavation jobs. Otherwise, they could easily make the situation worse.
4. Potholing and Utility Excavation
Doing repairs alongside roads or other areas where utility lines are present always presents a significant challenge. Besides the equipment needed for digging, the contractor must be able to effectively locate all underground structures and prevent damage to them – typically with fiber optic cameras and other high-tech tools. Hiring professional excavation services can ensure the job is done right.
Roto-Rooter Provides Excavation Services & More
Roto-Rooter offers a wide range of excavation services across California, for residential, commercial, and municipal clients. If you need digging and plumbing services at once, contact Roto-Rooter for effective and affordable service or call us at 800-491-ROTO.