THE EXPERTS YOU'VE TRUSTED FOR OVER 80 YEARS
Roto-Rooter Plumbing Vista, CA | 24 hour services
Call Now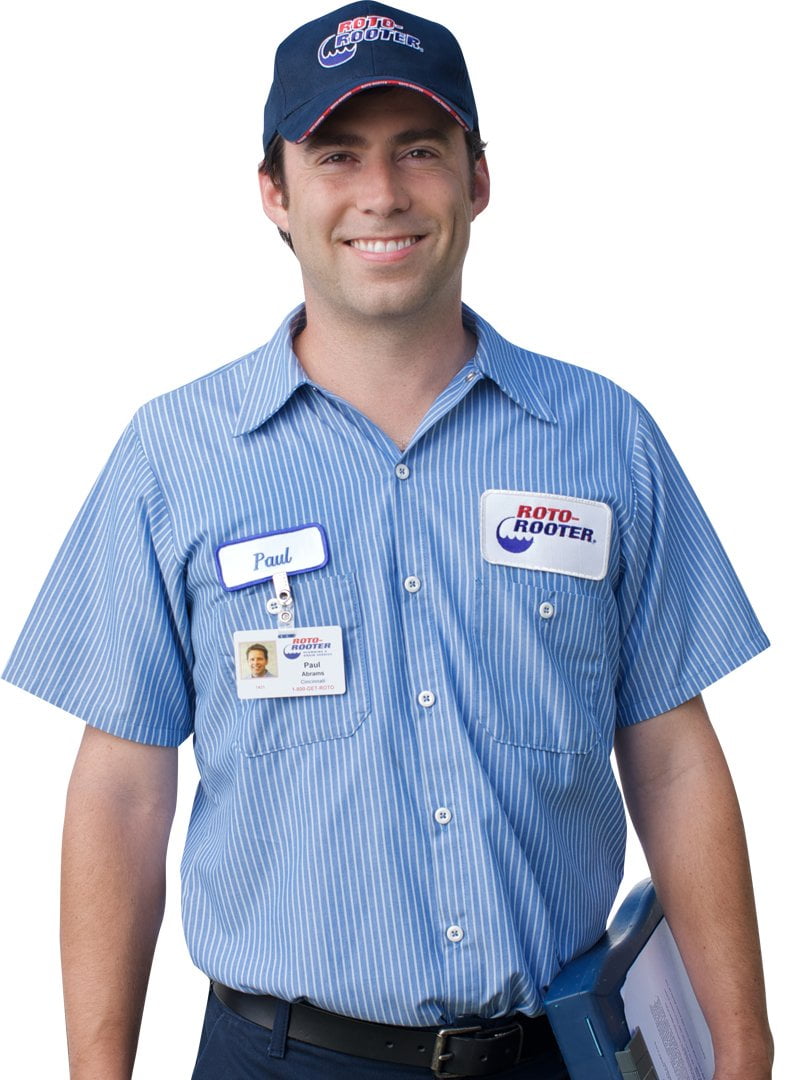 24-Hour Emergency Plumber in Vista, CA
Roto-Rooter in Vista, CA, offers 24-hour emergency plumbing service renowned for fast and reliable solutions. Our services range from regular maintenance to responding when emergencies arise. We are a Vista plumberfacility that provides efficient services at affordable rates.
Our expert team provides residential and commercial Vista plumbingservices to keep the systems functioning efficiently. From leaky faucets to burst pipes, our highly-experienced Vista plumbers possess the knowledge and tools to tackle a range of residential plumbing issues efficiently.
We are an excellent choice for the emergency plumbing services for everyone's needs in Vista. So, don't worry! Our emergency services are always on standby, ready to swiftly address any plumbing emergency that may arise.
At Roto-Rooter in Vista, we are committed to offer top-quality plumbing solutions. Each plumber on our team is technically competent and expertly trained to ensure an outstanding customer experience.
We have earned the trust of numerous households and businesses in Vista, CA, who rely on us as their go-to plumber! Contact 760-202-5459 and our customer support will help you if you need a local plumber. We know how to solve any small to large scale issues with your plumbing system.
What Our Vista CA Plumbing Services Offer
We are available in Vista, CA to provide emergency plumbing services like water heater repair in Vista, CA. Equipped with excellent tools and technology, we respond quickly, diagnose the issues, and correct them promptly to minimize inconvenience while preventing further damage. Remember, waiting too long can aggravate them further and result in expensive repairs.
At Roto-Rooter in Vista, CA, we understand that plumbing emergency issues are more than inconvenient. It is why our fast, efficient, and dependable services are always on hand - 24/7! We offer plumbing emergency services range from fixing minor water leaks to more serious concerns like flooding or backflow.
Sewer Line Repair
Sewer line repair plumbing service refers to a specialized facility provided by a professional Vista plumber to inspect, diagnose, and rectify issues within the sewer line system. It could involve fixing water leaks or clearing blockages while replacing damaged sections. You can get an emergency plumber in Vista, CA, to get rid of it.
Drain Cleaning
Drain Cleaning is a plumbing emergency service that provides expert drain clearing to unclog clogged or slow-running drains. We detect and clear away blockages by using various tools, such as plumbers' snakes, hydro-jetting devices, and CCTV cameras. It can be caused by debris, including hair, food waste, or tree roots. We eliminate these issues and help you maintain your plumbing system.
Appliance Repair
Appliance repair plumbing service is dedicated to diagnosing, maintaining, and repairing plumbing appliances in homes and businesses. It may include dishwashers, washing machines, water heaters, garbage disposals, etc. Appliance repair specialists combine plumbing expertise with appliance maintenance skills to guarantee optimal operations.
Leak Detection
Water Leak detection is a professional service provided by an emergency plumber in Vista. It uses specialized equipment to identify hidden water or gas leaks of your plumbing system. By detecting any problems early, this service aims to prevent damage, save water, and ensure safety. It involves the identify and fix the issue quickly.
Water Heater Repair
Water heater repair in Vista offers professional assistance provided by a certified emergency plumber in Vista. The problems can be associated with water heaters, like inconsistent temperature or water leaks in the system. We diagnose the problem, replacing damaged components, and ensure safe operation of your water heater.
Plumbing Services for Commercial and Residential Areas
Roto-Rooter in Vista provides exceptional emergency plumbing services for both commercial and residential environments. We have decades of experience ensuring smooth operations of a plumbing system while decreasing the likelihood of unexpected breakdowns. We provide various Vista plumbing services for commercial spaces, like routine maintenance, pipe repair, and installations, to meet unique requirements.
Besides, residential plumbing service in Vista, CA, is where we shine. Our talented technicians specialize in everything from minor water leak repairs to complex renovation projects with care. Roto-Rooter always stands out with 24/7 emergency services. Our experts are always ready to respond quickly and efficiently.
Commercial Plumbing Service in Vista, CA
We offer commercial Vista plumbing services with our vast expertise in commercial plumbing. Our extensive work showcases our expertise in diverse plumbing system types. It spans commercial office buildings, large apartment complexes, and educational establishments such as schools and colleges. Commercial plumbing services have rapidly evolved. We also follow the trends using cutting-edge technologies like smart water monitors and leak detection systems that utilize artificial intelligence for real-time analysis. It helps with predictive maintenance.
Our team is also an expert at utilizing IoT devices and sensors to monitor pipelines remotely to prevent catastrophic failures. We know the disruption of plumbing emergency problems can occur in daily operations. Thus, we strive to offer the best solutions to reduce downtime. With expertise, reliability, and dedication on our side, we are an expert team in Vista for commercial plumbing needs.
Residential Plumbing Service in Vista, CA
Roto-Rooter in Vista provides outstanding plumbing emergency services for various residential properties. Our certified professionals specialize in addressing unique Vista plumbing challenges in different environments. We specialize in efficiently handling everything from minor water leaks to major overhauls. Our solid reputation makes us Vista's go-to plumber for residential plumbing needs. We deal with the latest technologies to provide solutions for your home.
Our team uses PEX (cross-linked polyethylene) pipes, ideal for residential plumbing technologies due to their durability and flexibility, minimizing leaks. Our team also provides video pipe inspection technology that has revolutionized diagnostics by pinpointing issues accurately. Our trenchless sewer repair services enable plumbers to fix pipes without digging using cured-in-place pipe lining technology for repair jobs.
By choosing us as your residential plumbers in Vista, you're ensured hassle-free living regardless of any dwelling issues that might arise. Roto-Rooter Vista CA is just a call away from you. Our contact number is 760-202-5459 and you can get in touch with us by giving us a call. We will provide you with a tailored plumbing solution.
Why Choose Roto-Rooter for Your Plumbing Issues in Vista, CA
Since 1935, Roto-Rooter Plumbing & Water Cleanup has been known for its reliability in offering premier plumbing services at cost-effective rates. Our rich experience in the general and emergency plumbing services area speaks for itself! Our expert team understands that plumbing issues can arise at inconvenient moments. Hence, we offer 24-hour service to address emergencies and same-day plumbing solutions.
With us as your go-to plumber, you'll get a free estimation to ensure complete transparency with no unexpected costs or hidden surprises! Roto-Rooter in Vista has a team of certified and experienced emergency plumbers who bring top-tier expertise to each job. With our extensive knowledge, we can help you with your needs, and you can trust us for your places.
Plumbing Emergency Solutions At Economical Price In Vista
Roto-Rooter CA Vista plumber offers plumbing services with fast, affordable emergency solutions they can rely on when disaster strikes. Our certified and seasoned experts can handle every plumbing need, from a water leak and burst sewage lines to complex system installations. Our goal is always top-quality service at an affordable cost. So, don't let plumbing emergencies disrupt your day. Contact Roto-Rooter now at 760-202-5459!
Dependable & Reputable Plumbing Contractor
Roto-Rooter Plumbing & Water Cleanup, the trusted go-to plumber, is known for providing exceptional plumbing solutions and installations. From small fixtures to large plumbing projects, we're committed to exceeding your expectations with each service we deliver. Our expertise doesn't end at routine tasks.
When your sump pump suddenly fails, we offer prompt intervention to reduce flooding risk quickly! Roto-Rooter emergency plumbers in Vista extend far beyond emergency response. We strive to become a one-stop plumbing shop, covering everything from regular maintenance needs to a complex emergency plumbing system and their installations. It helps us to offer untroubled experiences for our clients.
A 24-hour plumber in Vista, CA, is available to help you! You can contact us at 760-202-5459, and we will provide you with the solution at any hour of the day. Don't worry about any plumbing issues at your home or office. We are there for you to solve it and set you free by limiting the trouble.
FAQs
How much do roto rooter plumbers make?
Roto-Rooter plumber salaries differ depending on location, experience, and role. On average, they could earn between $40k-$60k annually. The highly experienced or specialized plumbers could make more than this annually.
Are emergency plumbing services available 24/7 in Vista?
Yes, many plumbing services like Roto-Rooter Vista offer 24/7 emergency service. Many providers do not provide it, but it is also a stand-out factor that makes us renowned in the plumbing field.
How can I select an experienced plumber in Vista?
To select an experienced Vista plumber, consider experience, licenses, and insurance and read customer reviews before selecting. Ensure they know local building codes. A higher price doesn't always equate with better service, while lower quotes might not include all essential work performed on time or as promised.
Financing Available
Introducing New Promotional Plans
12 months 0% interest promotional plan that converts to a 120-month term with a fixed APR
No deferred interest
No payments are required during the 12 months 0% promotional period
A low payment factor of 1.32% after the 0% promotional period
1st 12 Months
Make no payments for the first 12 months. Pay no interest.
Months 13-132
Make equal monthly payments of $13.21 for every $1000 you borrow.
Why Choose Roto-Rooter?
Availability

Holidays? Not even that will prevent Roto-Rooter Fresno plumbers to help you with any plumbing problem you have. 24 hours, 7 days of the week.

Expertise

Our team of licensed and experienced plumbers has the knowledge and skills to handle any plumbing situation big or small. Not in vain we have been the most trusted plumbing contractors in the country for more than 80 years.

Innovating plumbing equipment and techniques

We are a reliable plumbing company that employs only the best technicians and uses the latest technology to keep your plumbing system running smoothly.

Customer Service

We are committed to providing exceptional customer service and will work with you to find the best solution for your needs. Free quotes and financing.
Recent Customer Reviews
Kimberly M.

Jose was very professional, prompt at arrival and efficient. Cleared an outside clean out on our main line. It was a little pricey considering the simplicity of the job but that wasn't his fault. We were very happy with his service and would recommend him to any of our friends and family. Thank you again Jose!!

Sarah E.

Christian A. was able to diagnose a problem with the valve in my shower. I was so impressed with Christian, as he was the third plumber at my home (none prior were associated with Roto-Rooter) and the only one who was able to diagnose the issue. Christian was responsive, thorough and was able to restore water to the shower head. I'm so appreciative of Christian and his hard work! Kudos to him! I'll most definitely use Roto-Rooter again!

Vanessa K.

Our technician was great. He was able to find the blockage and get our overflow problem solved quickly and efficiently. I would highly recommend him. It took about two hours for the technician to be available to arrive on a Saturday night at 6 pm. We are very grateful for the response on the weekend. He called to let us know he was on his way and also their is a service technician tracker via text message.

Rodney C.

Cleared a couple of clogged drains from pairs of bathroom basins. The clog was below the tee junction of the two sinks, so it was difficult to snake down the turn. But they got it done. Thanks!

Dana T.

We were in a tuff spot trying to put my father's house on the market in a limited amount of time when we ran into a major draining problem.I called Roto-Rooter on a Saturday and they were at the house within an hour. They were very helpful explaining what was happening and showed us the camera and where the problem was, and what they were going to do to try to get it unblocked ,they worked for three days old pipes that were never addressed needed to be opened up, thank you to the crew ,Tony,Alan Angel,Jose,Gerardo very personable,very knowledgeable about what needed to be done. Top notch crew.I give them 6 out of 5 stars and recommend to anyone who needs help.