THE EXPERTS YOU'VE TRUSTED FOR OVER 80 YEARS
Stockton Plumbers | Same Day Response
Call Now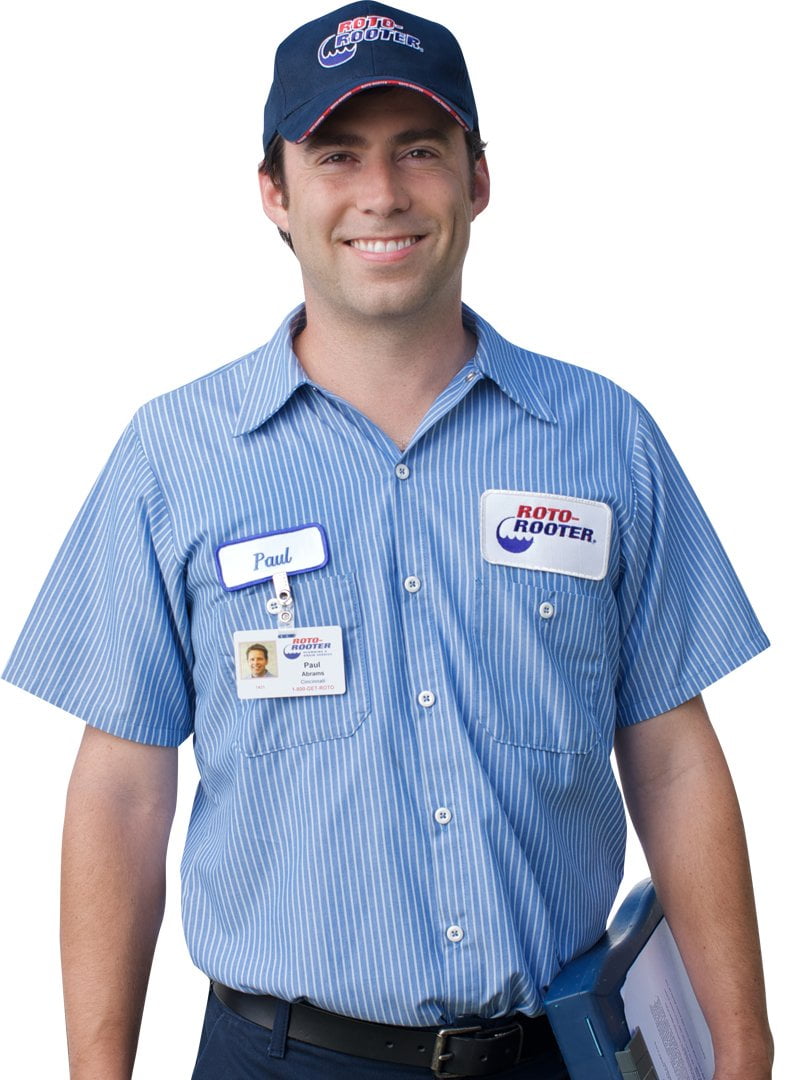 24-Hour Plumber Stockton CA
Roto-Rooter, an esteemed brand within the plumbing industry, has provided 24-hour plumber services in Stockton for over 80 years. When faced with plumbing issues in your residence or commercial building, our highly trained team is committed to offering superior customer service with unwavering dedication toward quality workmanship.
At Roto-Rooter Plumbing & Water Cleanup, we specialize in all aspects of household and commercial plumbing solutions for kitchens, bathrooms, and laundry rooms. We also provide larger-scale commercial plumbing solutions and sewer inspections in Stockton, CA. Each area we serve plays an essential part in supporting daily life. A smooth flow in a kitchen sink allows easy food preparation and dish-cleaning. Efficient bathroom plumbing allows a relaxing shower experience and promotes personal hygiene. Our expert touch for your laundry rooms ensures a seamless laundry routine.
Moreover, we provide routine and emergency plumbing services in Stockton, ensuring your systems return to full function after sudden disruptions. With service from Roto-Rooter in Stockton, you can experience uninterrupted flow. We are always ready and willing to meet, surpass customer expectations. Our experts guarantee exceptional service with high customer satisfaction rates!
Signs You Need To Call Stockton Plumber
Recognizing when it is necessary to seek professional plumbing help is crucial in preventing small plumbing issues from turning into bigger ones. Roto-Rooter in Stockton is your go-to resource when the following signs appear in daily use:
Water Pressure Drops: A sudden decline in water pressure could indicate leakage or pipe blockage. It can seriously disrupt household activities. Not only can these issues impede water flow in showers and faucets, but they can also impair the efficiency of appliances like dishwashers and washing machines.
Gurgling Sound: A gurgling sound indicates a blockage or improper venting within the system, where trapped air or obstructions cause water to churn and produce audible noises. It shows obstructions that require attention before they lead to backups or system damage. Quick attention should be paid!
Rusty Water: It often indicates an aging or corroded iron pipe system and thus discolors its supply's taste and safety. This issue can lead to low pressure, leaks, and even pipe failure if unchecked. Regular inspections, maintenance, and possible pipe replacement by a plumber in Stockton will help avoid this plumbing disaster.
Frequent Drain Clogs: An annoying plumbing problem can create serious inconvenience and potentially irreparable damage if left unaddressed. They typically happen when debris such as hair, grease, or other substances clog pipes obstructing water flow. Recurring clogs may signal other underlying issues.
Overflowing Toilets: It can become a significant plumbing issue! They may result from blocked drainage pipes or an incorrectly functioning float mechanism in the tank. They can lead to water damage, unsanitary conditions, and expensive repair bills.
Unpleasant Smells: Stale smells can indicate serious issues with your sewage system. A persistent unpleasant smell from your drains may signal a blocked or damaged sewer line. It can also indicate the issues with the septic tank require immediate attention to avoid potential health risks or costly repairs.
What Our Stockton Plumbing Services Offer
Roto-Rooter CAtakes great pride in providing outstanding plumbing services to the people of Stockton and the surrounding areas. Our dedication lies in restoring your home's functionality while assuring peace of mind for its inhabitants. We have a team of certified professionals who can repair plumbing issues, fix faults and install new systems as necessary.
We perform extensive inspections to detect hidden issues and minimize disruptions. Trust Roto-Rooter for fast, effective, and affordable solutions; our outstanding service goes beyond fixing your plumbing issues. The following are the services we provide!
Emergency Plumbing Services
Roto-Rooter Plumbing & Water Cleanup in Stockton provides top-tier emergency plumbing services that are accessible 24/7. Unexpected plumbing emergencies like clogged drains, burst pipes, and sewage backups can arise at any time and cause significant disruption. It is when Roto-Rooter steps in with years of experience and advanced technology to offer fast response times to all emergency plumbing situations. Our licensed professionals are available around the clock!
Water Heater Repair
We provide efficient water heater repair service in Stockton. If your unit is experiencing leakage, insufficient hot water supply, or any other issue, our skilled team provides fast repairs to restore home comfort. With an understanding of various brands and models of water heaters, our technicians possess the necessary skills to diagnose and resolve all water heater-related problems. Trust Roto-Rooter Plumbing & Water Cleanup in Stockton to keep your unit functioning!
Sewer Line Repair Services
Roto-Rooter Plumbing & Water Cleanup in Stockton provides effective sewer line repair services. As one of the industry's premier providers, we offer fast and effective solutions for sewer-related issues, from minor leaks to major blockages. Whether for routine maintenance or emergency repairs, our commitment to excellence ensures your sewer lines operate efficiently in Stockton. You can rely on us to get your place's best and most affordable sewer line inspection & repair services.
Water Leak Detection and Repair
By pairing advanced technology with experienced technicians, our experts quickly detect and repair water leaks - whether hidden in walls, under floors, or outside property lines. Roto-Rooter Plumbing & Water Cleanup's Stockton leak detection services are there to help. We can quickly minimize damage and save you money. With our well-recognized Roto-Rooter quality, you can trust us with your plumbing and water cleanup needs.
Dependable & Reputable Plumbing Contractor
Your reliable and prominent plumbing contractor is Roto-Rooter Plumbers in Stockton, California. We are trusted locally as experts in delivering excellent plumbing installations and services with excellence. When your sump pump malfunctions, we quickly prevent devastating flooding.
As established sump pump repair specialists with years of technical expertise under our belts, our emergency repair services cover such scenarios promptly. But beyond this emergency service, our scope extends further. We offer solutions for routine maintenance and complex repairs or installations!
Roto-Rooter plumbers in Stockton understand the value of providing happiness to our customers. Our dedication to quality services extends beyond business statements. It is something we pledge ourselves to in every project we undertake. Thus, with Roto-Rooter, you are not simply receiving service but investing in reliability, reputation, and trust with one partner. Contact us today and experience the difference yourself.
Financing Available
Introducing New Promotional Plans
12 months 0% interest promotional plan that converts to a 120-month term with a fixed APR
No deferred interest
No payments are required during the 12 months 0% promotional period
A low payment factor of 1.32% after the 0% promotional period
1st 12 Months
Make no payments for the first 12 months. Pay no interest.
Months 13-132
Make equal monthly payments of $13.21 for every $1000 you borrow.
Why Choose Roto-Rooter?
Availability

Holidays? Not even that will prevent Roto-Rooter Example City plumbers to help you with any plumbing problem you have. 24 hours, 7 days of the week.

Expertise

Our team of licensed and experienced plumbers has the knowledge and skills to handle any plumbing situation big or small. Not in vain we have been the most trusted plumbing contractors in the country for more than 80 years.

Innovating plumbing equipment and techniques

We are a reliable plumbing company that employs only the best technicians and uses the latest technology to keep your plumbing system running smoothly.

Customer Service

We are committed to providing exceptional customer service and will work with you to find the best solution for your needs. Free quotes and financing.
Recent Customer Reviews
Carol W.

Jacob was very personable and discussed repair work thoroughly. We knew when to expect him and were impressed how quickly he installed new water heater alone.

Lisette C.

We are very happy with their service. I called for an emergency fix for a clogged bath tub. A woman promised service in a couple of hours. With in an hour the plumber showed up and saved my day. Their prices are also better than many local plumbers.

Doreen L.

They did a great job cleaning out our drain.

Michael T.

Great customer service. Always responds in a timely fashion and the communication is great. Highly recommend!

Zindy S.

Plumber was very polite respectful very helpful great service!