THE EXPERTS YOU'VE TRUSTED FOR OVER 80 YEARS
Roto-Rooter Plumber in Holt CA
Call Now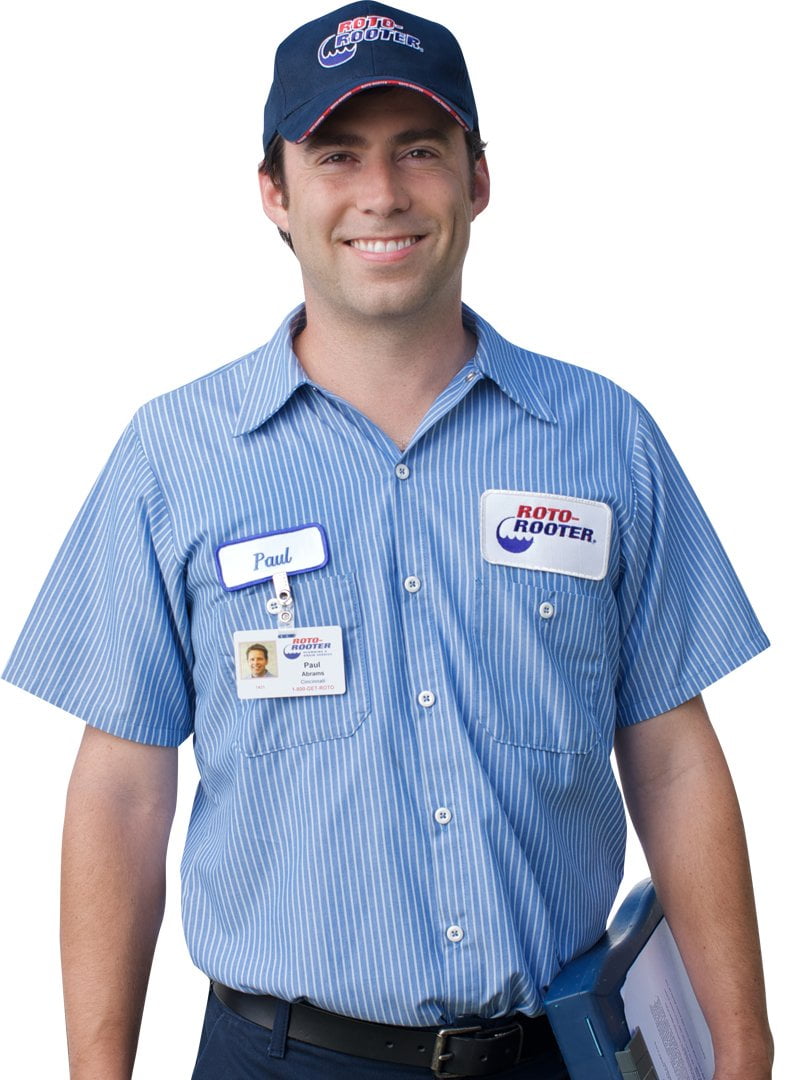 24-Hour Emergency Plumber in Holt CA
Are you in need of a reliable plumber in Holt, CA? Look no further! Introducing Roto Rooter, the EXPERTS IN PLUMBING, DRAINS & WATER CLEANUP. We being a premier 24-hour emergency plumber in Holt, CA, pride ourselves on offering a comprehensive range of plumbing services. Whether you're grappling with a clogged toilet, require immediate water damage restoration, or need an expert for septic tank cleaning, we've got you covered.
Our services aren't just limited to drain and sewer cleaning. We also specialize in water heater repair, leak detection, and a plethora of other plumbing issues. Serving both commercial and residential areas, our commitment to excellence has remained unwavering since 1935. With Roto Rooter, you're not just getting a service; you're investing in peace of mind. Our plumbers comprises trained, certified, and experienced plumbers who are always on standby, ready to serve you 24 hours a day, 7 days a week.
Why settle for less when you can have the best? Choose Roto Rooter for all your plumbing needs in Holt, CA.
What Our Holt CA Plumbing Services Offer
At Roto Rooter CA, we pride ourselves on being the premier plumbing solution for the Holt community. Our comprehensive range of services ensures that every plumbing issue, whether big or small, is addressed with expertise and precision.
Water Damage Restoration Service
Facing water damage in Holt? It could be due to flooded basements, heavy rains, or even broken pipes. Water damage can wreak havoc on your property, leading to structural issues and potential health hazards. At Roto Rooter CA, our specialists are trained in advanced water damage restoration techniques. With our fast and efficient service, we ensure that your property is restored to its original state, minimizing any long-term damage.
Drain Cleaning Service
A clogged drain can be more than just an inconvenience; it can lead to bigger plumbing problems if not addressed promptly. Overflowing tubs, toilets, and even tree roots can be the culprits behind a blocked drain. Our experienced plumbers in Holt utilize the best drain cleaning equipment to inspect, clean, and maintain your drains, ensuring smooth flow and preventing future blockages.
Leak Detection Service
Leaks can be elusive, often hiding behind walls or under floors. Whether it's a subtle drip or a more noticeable leak, it's essential to detect and seal it before it escalates. Our in-depth leak detection service in Holt combines advanced equipment with our plumbers' expertise. We not only detect the source of the leak but also repair and test the affected area, ensuring it remains leak-free.
Septic Tank Service
A malfunctioning septic tank can lead to unpleasant odors and potential health risks. Regular maintenance and timely repairs are crucial to keep your septic system running efficiently. Our plumbing experts at Roto Rooter CA offers comprehensive septic tank services in Holt, from cleaning to repairing, ensuring your system functions optimally.
Sewer Line Repair Service
Sewer line backups or blockages can be a homeowner's nightmare. Factors like heavy rains, tree roots, or even aging pipes can lead to sewer line issues. Our trenchless sewer line repair service in Holt ensures minimal disruption to your property. With our experienced plumbers and advanced equipment, we inspect, repair, and maintain your sewer lines, ensuring they remain blockage-free.
Water Softener Repair & Installation Service
Hard water can lead to scale buildup in your pipes and appliances, reducing their efficiency. A water softener can be the solution, but it requires regular maintenance and occasional repairs. Whether you're looking to install a new water softener in Holt or repair an existing one, our experts at Roto Rooter CA has the expertise to ensure your system runs smoothly.
Water Heater Repair & Replacement Service
A malfunctioning water heater can disrupt your daily routine. Whether it's a lack of hot water or a leak, our team is equipped to handle all water heater issues. We not only repair and maintain existing systems but also offer installation services for those looking to replace or upgrade their water heaters in Holt.
Why Choose Roto Rooter for Your Plumbing Issues in Holt CA
When plumbing issues arise, you need a dependable contractor who can address them promptly and efficiently. Choosing Roto Rooter CA means entrusting your plumbing needs to a team that values quality, transparency, and customer satisfaction above all else. With our rich history, affordable pricing, round-the-clock availability, and a team of certified experts, we remain the top choice for plumbing services in Holt, CA.
Here's why Roto Rooter stands out as the best choice for all your plumbing needs in Holt, CA:
History of the Company
Roto Rooter has been the most trusted name in plumbing since 1935. Our legacy is built on decades of dedicated service, ensuring that generations of Holt residents have had their plumbing issues resolved by the best in the business.
Affordable and Competitive Pricing
Quality doesn't always have to come at a high price. At Roto Rooter, we offer premier plumbing services at affordable rates. Our motto is "Affordable yet Premier Plumbing Services," ensuring that you receive top-notch service without breaking the bank.
Availability
Plumbing emergencies can strike at any time, and when they do, you need a plumber who can respond immediately. Roto Rooter offers 24-hour service, ensuring that whether it's day or night, weekday or weekend, we're always ready to address your plumbing emergencies with our "Emergency and Same Day Plumbing Solutions."
Free Estimation
Transparency is key to building trust. Before we begin any work, our team provides a detailed estimation, ensuring you're well-informed about the scope of work and associated costs.
Experience and Qualifications of the Plumbing Team
Our team comprises certified and experienced plumbing experts who are well-versed in addressing a wide range of plumbing issues. Their expertise, combined with ongoing training, ensures that every service we offer is of the highest standard.
Dependable & Reputable Plumbing Contractor
Contact the local, IICRC certified and trusted Roto-Rooter for excellent plumbing installations and services. If your sump pump malfunctions, prevent potential flooding with our immediate assistance. We're renowned Installation, repair and plumbing experts. Our team extends services beyond mere emergencies, delivering comprehensive solutions for all your plumbing needs. Roto-Rooter offers peace of mind and superior services, reinforcing our position as a leading plumber on the national stage.
Financing Available
Introducing New Promotional Plans
12 months 0% interest promotional plan that converts to a 120-month term with a fixed APR
No deferred interest
No payments are required during the 12 months 0% promotional period
A low payment factor of 1.32% after the 0% promotional period
1st 12 Months
Make no payments for the first 12 months. Pay no interest.
Months 13-132
Make equal monthly payments of $13.21 for every $1000 you borrow.
Why Choose Roto-Rooter?
Availability

Holidays? Not even that will prevent Roto-Rooter Fresno plumbers to help you with any plumbing problem you have. 24 hours, 7 days of the week.

Expertise

Our team of licensed and experienced plumbers has the knowledge and skills to handle any plumbing situation big or small. Not in vain we have been the most trusted plumbing contractors in the country for more than 80 years.

Innovating plumbing equipment and techniques

We are a reliable plumbing company that employs only the best technicians and uses the latest technology to keep your plumbing system running smoothly.

Customer Service

We are committed to providing exceptional customer service and will work with you to find the best solution for your needs. Free quotes and financing.
Recent Customer Reviews
Carol W.

Jacob was very personable and discussed repair work thoroughly. We knew when to expect him and were impressed how quickly he installed new water heater alone.

Lisette C.

We are very happy with their service. I called for an emergency fix for a clogged bath tub. A woman promised service in a couple of hours. With in an hour the plumber showed up and saved my day. Their prices are also better than many local plumbers.

Doreen L.

They did a great job cleaning out our drain.

Michael T.

Great customer service. Always responds in a timely fashion and the communication is great. Highly recommend!

Zindy S.

Plumber was very polite respectful very helpful great service!