THE EXPERTS YOU'VE TRUSTED FOR OVER 80 YEARS
Same Day Response Plumbers
Call Now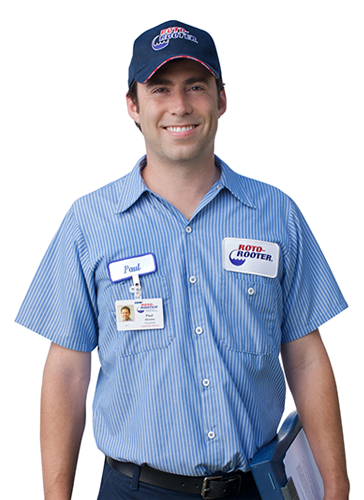 24-Hour Emergency Plumber in Manteca, CA
Roto-Rooter Plumbing & Water Cleanup Services in Manteca, CA, is an established provider of 24-hour plumbing services. With expert plumbers on staff proficient in residential and commercial plumbing, we can respond quickly to everything from minor drips to major leaks. Roto-Rooter in Manteca stands out to tackle anything from minor dripping issues to emergency calls at any hour of the day or night.
Our team has all the advanced tools and an expansive knowledge base. We offer quick yet effective solutions tailored to all your plumbing needs. By responding quickly and effectively in times of plumbing emergencies, our highly-skilled and well-trained plumbers know how to understand you. After completely listening to the problem, they will provide you with the best-suited solution.
Roto-Rooter stands out from its competition through its exceptional residential, commercial, and emergency plumbing facilities. It shows our wide area of expertise in dealing with different types of plumbing services like leak or sewer repair in Manteca. Each place has its specific requirements. Our team knows it and provides the solution according to particular needs.
We know your concern that your home has a different setup than your commercial building. Hence the solution needed to fix the issue will also be unique. Besides, no matter the time or day, Roto-Rooter's services provide reliable plumbing solutions in Manteca, CA. Our services meet every standard for quality, efficiency, and dependability. Choose us for exceptional plumbing solutions today!
What Our Manteca Plumbing Services Offer
The plumbing services of Roto-Rooter Manteca provide exceptional and immediate solutions to meet all your plumbing needs. Emergency situations, like flooding or backflow issues, can disrupt daily life severely while potentially posing serious health and safety threats. For sudden emergencies, our quick-response team is standing by 24/7 to mitigate damage and restore normalcy.
We specialize in handling less dramatic yet equally serious plumbing issues that necessitate professional plumber services. A few examples of such situations include sudden bursts of cold water, unbearable smell from piper, discolored water, and more. Our highly skilled experts will diagnose and resolve these issues so your plumbing system runs efficiently.
Sewer Line Repair
Licensed professionals who inspect, maintain, install, repair, or replace gas lines within residential or commercial properties provide gas line repair & installation services in Manteca. It may involve detecting gas leaks, rectifying issues, and ensuring safe gas flow. These professionals must adhere to stringent safety regulations due to their highly flammable nature to provide secure operations with your gas system.
Drain Cleaning & Repair
Drain cleaning & repair plumbing service is a professional maintenance solution that involves identifying, unclogging, and fixing drainage problems. Plumbers employ various techniques, such as hydro jetting and snaking, to remove blockages and restore drain functionality. In addition, drain cleaning in Manteca covers any damaged parts to guarantee optimal operation that could prevent backups or leaks in the future.
Water Heater Repair
Water heater repair in Manteca is a type of professional service that identifies and resolves problems related to water heaters. It involves issues such as leaks, inadequate heat output, sediment buildup, or component replacement. The water heater repair services are performed by licensed plumbers with expert knowledge of these systems. The services guarantee safe and effective resolution.
Plumbing Services for Commercial and Residential Areas
We offer unmatched quality with our specialized plumbing services, designed for both commercial and residential areas like water heater repair in Manteca. We handle everything from minor leaks to major installations - with reliable solutions tailored specifically to you! Our team of highly-skilled professionals strives to provide prompt service available 24/7.
Commercial Plumbing Service in Manteca
At Roto-Rooter Plumbers, we take great pride in offering unparalleled commercial plumbing services that surpass client expectations. Our commitment to providing top-quality commercial plumbing services has earned us a stellar reputation for reliability and expertise. Each commercial facility we provide is tailored specifically to meet individual requirements.
Roto-Rooter Manteca offers services for many commercial areas, including:
COMMERCIAL OFFICE BUILDINGS: We recognize the significance of an efficient plumbing system in creating an ideal working environment.
LARGE RESIDENTIAL COMPLEXES: Our team offers services to big apartment buildings to ensure residents always have access to clean and safe drinking water.
EDUCATIONAL INSTITUTIONS: Roto-Rooter professionals provide plumbing solutions tailored specifically for schools and colleges to account for their unique requirements.
HOSPITALITY SECTOR: Our hotel and restaurant plumbing services meet each establishment's specific plumbing requirements, from installations to repairs.
Residential Plumbing Service in Manteca
Your home is your castle; nothing disrupts that comfort like plumbing issues. It is why our plumbers in Manteca are available to provide a residential plumbing service to keep the systems operating smoothly in your home. Not only are our highly-skilled team experts equipped to tackle residential plumbing issues, but we are also committed to offering quick solutions for your plumbing needs.
Some residential areas we serve are:
SINGLE-FAMILY HOMES: We specialize in providing services ranging from minor fixes to significant renovations in standalone structures.
MULTI-FAMILY HOMES: Our experts handle complex systems effortlessly, from apartments to duplexes or condominiums.
TOWNHOUSES: Our professional team offers tailored solutions to ensure optimal functionality among connected residences.
MANUFACTURED HOMES: We are specialized in maintaining the integrity of these unique plumbing systems in manufactured homes.
CO-OPERATIVE HOUSING: We have experience in providing services specific to the individualized needs of clients' units within co-op housing communities.
Why Choose Roto-Rooter for Your Plumbing Issues in Manteca
Roto-Rooter Plumber in Manteca offers residents quality, reliability, and expertise when it comes to plumbing issues. Since 1935, Roto-Rooter has established itself as the ideal name in plumbing - building an unsurpassed legacy of providing 5-star services over nearly a century of business operations.
At Roto-Rooter, we are successfully providing quality plumbing services at highly affordable and competitive rates. To uphold our belief in integrity and transparency with regard to pricing systems, we provide free estimates to help customers anticipate costs upfront and plan accordingly.
Understanding the unpredictable nature of plumbing issues and their associated discomfort, we provide 24/7 availability. It includes emergency and same-day solutions - so that your home or business doesn't endure prolonged plumbing issues. Our team is there to serve you at any hour!
But not just being there; we are proud to offer top-tier service. Our team of certified and experienced plumbing experts possesses an abundance of knowledge and skills, guaranteeing they can solve any plumbing issue - large or small - with competence and professionalism.
Roto-Rooter in Manteca stands for heritage, cost-efficiency, 24-hour availability, and unparalleled expertise - you can rely on us to address your plumbing problems in Manteca with precision and efficiency.
Dependable & Reputable Plumbing Contractor
Roto-Rooter Plumbing & Water Cleanup is your perfect service provider for quality installations and maintenance of plumbing systems. In situations of sump pump breakdown, our expert repairs can prevent potential water damage. Besides, our prompt intervention could save the day if you face any emergency plumbing issues!
Our commitment goes beyond immediate crisis management by offering effective plumbing solutions customized to all of your requirements. Moreover, Roto-Rooter is solidifying its position as one of the best premier national service providers. You can rely on our services and get practical solutions to eliminate unwanted plumbing troubles.
Financing Available
Introducing New Promotional Plans
12 months 0% interest promotional plan that converts to a 120-month term with a fixed APR
No deferred interest
No payments are required during the 12 months 0% promotional period
A low payment factor of 1.32% after the 0% promotional period
1st 12 Months
Make no payments for the first 12 months. Pay no interest.
Months 13-132
Make equal monthly payments of $13.21 for every $1000 you borrow.
Why Choose Roto-Rooter?
Availability

Holidays? Not even that will prevent Roto-Rooter Example City plumbers to helpyou with any plumbing problem you have. 24 hours, 7 days of theweek.

Expertise

Our team of licensed and experienced plumbers has the knowledge andskills to handle any plumbing situation big or small. Not in vain wehave been the most trusted plumbing contractors in the country for morethan 80 years.

Innovating plumbing equipment and techniques

We are a reliable plumbing company that employs only the best techniciansand uses the latest technology to keep your plumbing system runningsmoothly.

Customer Service

We are committed to providing exceptional customer service and will workwith you to find the best solution for your needs. Free quotes andfinancing.
Recent Customer Reviews
Jose M.

Best emergency service ever! I had a plumber (ERIC) here in 30 min after i called and right after he showed up so did the water restoration guy (EDUARDO R.). They were super polite and left the place spotless

Nichole B.

Megan, Eduardo, and Darin were great helping out a water restoration issue when we had a sudden leak from the second floor to first. They came out right away when I was struggling to find help.

David G.

The water heater for our nail shop stopped working on Valentine's Day weekend. They had a technician out same day I called (they took my call at 3AM! And had the technician on the way before 8am when they opened. The technician, Robert Gomez, worked around all the issues we had, small space, having water come out of the piped when people would use cold water at our pedicure stations, etc, and handled it all like a champ. He worked tirelessly and had us up and running by halfway through the day with a brand new commercial grade water heater, and up to code installation. He had a great attitude, and went above and beyond helping to get the job done. Very impressed with his service.

Pete Z.

Our main water supply pipe broke last night around 8 PM. We were able to turn the water off to stop the flooding in the yard. We called 4 or 5 local plumbing companies, but they were all booked and could not come out for a week.We called Roto Rooter and they came out within an hour. The technician Isaiah was friendly, courteous, and found the problem right away. He got a quote, the parts and had our water turned back on by early afternoon.Great guy and great service!

Pam T.

It was a holiday Sunday when we noticed what appeared to be wet toilet paper on our driveway coming from a pipe access like labeled "sewer." We tried a toilet flush test and low and behold we could see water coming up from the access. Roto Rooter came within 2 hours of calling and roto-rooted that sucker clean! THANK YOU for the amazingly easy and affordable experience!