THE EXPERTS YOU'VE TRUSTED FOR OVER 80 YEARS
Same Day Response Plumbers
Call Now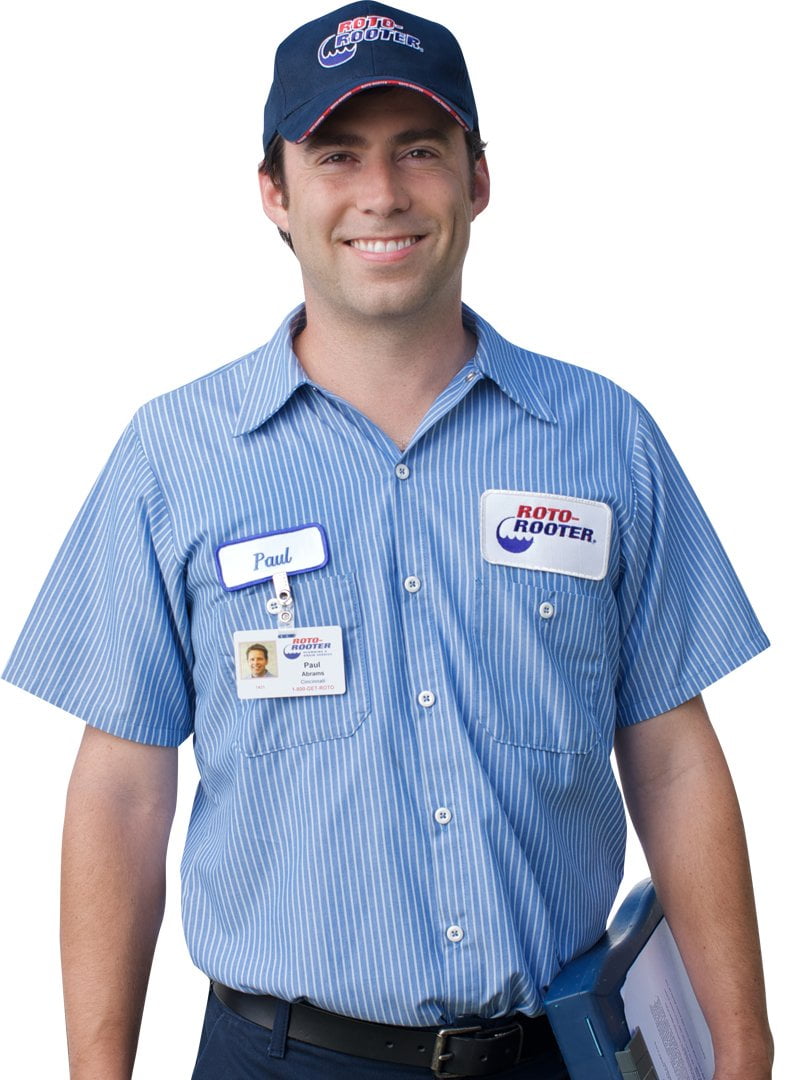 24-Hour Plumber Palm Springs, CA
Roto-Rooter in Palm Springs takes great pride in being an expert and is available as a 24-hour plumber. We provide exceptional customer service with reliable, high-quality plumbing service at any hour of day or night. We have earned ourselves a respected position within the plumbing industry through an unwavering dedication to customer satisfaction and commitment to providing consistent, high-quality work.
Our plumbing company offers services like drain cleaning services, water heater fixes, and more in the Palm Springs area. Our experts offer affordable plumbing services for:
Residential Plumbing: We are experts at treating each home with care. Our expert team ensures all residential plumbing issues are effectively and efficiently addressed.
Commercial Plumbing: Roto-Rooter understands the significance of prompt and effective plumbing services in Palm Springs, California for businesses. We offer solutions for smooth operations.
Emergency Plumbing: Don't panic when unexpected situations arise! Our 24-hour service ensures we're always there with our emergency plumbing in Palm Springs.
We are more than just a plumbing services provider. Our team is filled with various qualities. Each team member is certified, experienced, and adept at handling various plumbing issues like water heater leaks, drain cleaning, and more. We will ensure that the task gets done correctly the first time around.
Besides, we have different plumbing facilities for your home or commercial property requirements in the Palm Springs area. At Roto-Rooter, we provide repair and maintenance solutions that cover all aspects of plumbing, from routine upkeep to complex plumbing repairs. Moreover, we use advanced tools and equipment to offer quality and fast emergency services.
What Our Palm Springs Plumbing Services Offer
Roto-Rooter in Palm Springs stands dedicated to offering exceptional plumbing emergency services that ensure the smooth running of your home in Palm Springs. Our team of knowledgeable professionals utilizes cutting-edge technologies with a strong commitment to quickly and efficiently solving plumbing issues like water heater leaks, drain cleaning, and more. Every service we provide, from basic repairs to complex water heater installations in Palm Springs, ensures only top-quality standards!
Roto-Rooter in Palm Springs, CA, provides world-class plumbing services characterized by professionalism, reliability, and unprecedented efficiency. Our team is here to assist, no matter the urgency or scope of your repair needs. Utilizing advanced plumbing technology, we ensure your issues are handled effectively. We can offer possible solutions like drain cleaning or more to solve the issue.
We quickly diagnose plumbing issues with high-resolution sewer cameras without resorting to intrusive digging methods. The hydro-jetting technology we use quickly clears stubborn clogs, while trenchless sewer repair reduces disruptions on property. Furthermore, GPS-enabled trucks allow our team to reach you in case of emergency services.
We are the best price plumbers in the Palm Springs. We go beyond repairs and restorations. Every member of our team is specialized in installing new plumbing systems to suit clients' specific needs while complying with local code requirements. Let our professional team guide you through this process so your system meets both goals!
At Roto-Rooter in the Palm Springs area, our goal is to ensure your plumbing system functions seamlessly so you don't have to worry about anything related to its operation. From detection through installation, repair, and restoration - our comprehensive plumbing services can be counted on day or night! Let us be your go-to solution in the Palm Springs area.
Emergency Plumbing
Roto-Rooter Plumbing & Water Cleanup offers reliable emergency plumbing in Palm Springs 24/7. Our skilled professionals quickly address all types of plumbing emergencies ranging from clogged drains to burst pipes. We provide the best plumbing solutions that keep your home running smoothly. Our experts ensure top-tier quality service when you need it the most!
Leak Detection
We provide 24/7 emergency leak detection plumbing service to resolve leaking issues at places of property owners. Our expert team uses cutting-edge technology to identify and repair leaks, minimizing property damage quickly. You can trust Roto-Rooter for quality solutions every time! We know how to deal with plumbing issues, whether they are minor or major.
Sewer Line Repair
Roto-Rooter Plumbing & Water Cleanup can help when unexpected sewer line issues arise, with its knowledgeable team offering quick and professional repairs. By utilizing high technology, we offer effective sewer inspection in Palm Springs to diagnose and address problems. We are dedicated to giving our clients 24/7 emergency services. You can count on our expertise for sewer line solutions.
Gas Line Repair
Our professional team offers reliable gas line repair plumbing services in Palm Springs, California with years of experience to deliver efficient and effective solutions. Roto-Rooter experts are the best price plumbers in Palm Springs. We are equipped with excellent tools for inspections, repairs, and replacements, ensuring guaranteed safety and comfort. We offer responsive yet trustworthy gas line services you can depend on.
Water Heater Repair & Replacement
Roto-Rooter plumbing experts make water heater repairs and replacements hassle-free with prompt and reliable services. We provide it with the help of our licensed experts, who guarantee prompt repairs or replacements of all models to restore comfort and peace of mind. You can trust Roto-Rooter in Palm Springs to keep your home running smoothly through their top-quality plumbing solutions.
Drain Cleaning
Roto-Rooter Plumbing & Water Cleanup offers excellent and affordable drain cleaning services that are unmatched in terms of speed and effectiveness. With an experienced team using advanced technology to detect and resolve blockages quickly and ensure smooth flow quickly, we also help prevent future issues. Trust Roto-Rooter for fast, professional, and effective drain cleaning services!
Septic Tank
Next to drain cleaning services, Roto-Rooter plumbing professionals are your ideal partner for practical septic tank plumbing services in Palm Springs, California. Our expert team offers reliable maintenance, cleaning, repair services, and emergency services to keep your septic system at peak performance. Leveraging our extensive industry expertise, we deliver efficient, cost-effective solutions prioritizing home, health, and safety.
Why Choose Roto-Rooter for Your Plumbing Issues in Palm Springs
Roto-Rooter has earned its place as a renowned plumbing company since 1935. We provide outstanding drain cleaning services and more that remain the option in Palm Springs for any of your plumbing issues. We stand out for quality service at every point along the journey, from water heater installation in the Palm Springs area to major replacements. Our team is proud to offer quality drain plumbing services, and others at reasonable and competitive rates. Besides, we uphold the honest pricing structure to enable all clients to receive top-tier service without incurring undue financial strain.
We have a focus on providing affordable solutions that never compromises the quality of work delivered. It makes Roto-Rooter an excellent value-for-money option. Our team of exceptional professionals understands the unpredictable nature of plumbing emergencies like unwanted leaks, drain cleaning needs, and more. Therefore, we offer 24/7 plumbing service to address the sudden plumbing concerns that cannot wait at the lowest price possible. Furthermore, our emergency services and same-day plumbing solutions ensure they're always prepared to address urgent needs promptly and effectively.
Roto-Rooter Plumbing & Water Cleanup provides free cost estimates to its customers before beginning any work. It helps us to promote transparency and understand the costs involved in the service. Our customer-first approach helps build trust while forging long-term relationships. We stand out in the plumbing field because of our plumbing experts' exceptional qualifications and extensive experience. Roto-Rooter can be your best price plumber in the Palm Springs area.
Dependable & Reputable Plumbing Contractor
Roto-Rooter Plumbing & Water Cleanup provides the plumbing services like drain cleaning and installation expertise to provide superior plumbing installations and requirements. We do it with reliable sump pump repairs to prevent potential water damage in an emergency. As experts in sump pump repairs, our fast response times help prevent further water damage. Plus, our various solutions cover every plumbing concern you might encounter like drain cleaning needs, water repair demands, so on. Roto-Rooter in the Palm Springs area guarantees quality assurance with unparalleled emergency services that stand out as a premier plumbing provider nationwide. With these facilities, we provide great plumbing solutions to the different needs of our customers. Above all, we keep safety first and offer safe and trustworthy services to everyone! You can rely on us for the effective plumbing service you may require for the issue you encounter at your place.
Financing Available
Introducing New Promotional Plans
12 months 0% interest promotional plan that converts to a 120-month term with a fixed APR
No deferred interest
No payments are required during the 12 months 0% promotional period
A low payment factor of 1.32% after the 0% promotional period
1st 12 Months
Make no payments for the first 12 months. Pay no interest.
Months 13-132
Make equal monthly payments of $13.21 for every $1000 you borrow.
Why Choose Roto-Rooter?
Availability

Holidays? Not even that will prevent Roto-Rooter Example City plumbers to help you with any plumbing problem you have. 24 hours, 7 days of the week.

Expertise

Our team of licensed and experienced plumbers has the knowledge and skills to handle any plumbing situation big or small. Not in vain we have been the most trusted plumbing contractors in the country for more than 80 years.

Innovating plumbing equipment and techniques

We are a reliable plumbing company that employs only the best technicians and uses the latest technology to keep your plumbing system running smoothly.

Customer Service

We are committed to providing exceptional customer service and will work with you to find the best solution for your needs. Free quotes and financing.
Recent Customer Reviews
Michael M.

We turned to Roto Rooter for a plumbing issue on our practically brand-new home almost a year ago. We'd called out another company who charged us through the nose, and less than 2 weeks later the problem was back. We called them back and they told us they didn't warranty their work.So we called Roto rooter. Not only did they fix the problem (some building materials lodged in the sink drain pipe), but they were less expensive. And they warranty their work.Today I called them out on a disconnected sink faucet in my office. Came loose. The guy fixed it in about 30 seconds and didn't charge. And pointed out how I can avoid that happening in the future. Very honorable. I don't normally write these reviews, but with service like that I felt obligated.

Marie L.

I had a very pleasant, smooth experience with Roto Rooted from the time I called and set up my appt with Jenny over the phone, my courtesy call from Steve at dispatch to the arrival at my home from Christian, my plumbing technician. He was prompt in arriving within the hour+ as promised. Christian was very professional & courteous and explained in detail what plumbing service he would be performing. He did the repair by snaking the pipe in the kitchen where the clogged drain was located and also repaired the leak underneath the sink. After all the work was completed, Christian cleaned up the area and informed me of the work done. I even tested the water draining in both kitchen sinks. I would highly recommend Roto Rooter Palm Springs and especially request Christian Torres as your technician. You will not be disappointed.6/4/22 I spoke with Jessa on the phone and she was very pleasant and helpful in setting up my appt. Adrian was my tech that completed the repair to my toilet. I found him to be very nice and proffesional. We discussed cost of repairs and alternatives to other plumbing issues in my home. He was very helpful in providing information to me. I felt no pressure in making repair decisions at that time. This is my second request for service with Roto Rooter Palm Springs. I'm very satisfied with the work repair they provide. I appreciate their transparency & honesty and would highly recommend them to friends and family. Thanks again Adrian & Jesse.

Opus G.

Angel was able to clear out my sink drain in great time. He also double checked both of my sinks that are on the same drain line to make sure the clog was broken up.

Maria A.

Oscar and Paul did a great job rescuing a baby kitten that had been stuck in a storm drain. They were very professional, on time, and did everything to get him out. So glad to have a company that cares about animals!

Dramos T.

Nick was super helpful and fair in getting my septic tank pumped. I was impressed by his knowledge in answering all my questions and giving me some advice for the future. The pricing was better than all competitors too, about 535 for the drain / pump which included them digging a hole to get to the septic tank.