Hybrid water heaters are a blessing in disguise. With a lot of concern over global warming, we as a nation have begun to shift our focus on ways to make electric appliances and home plumbing more efficient. There is one piece of tech for your home that stands out above the rest, that is heat pump technology.
Heat Pump Technology
With heat pump technology we have a more efficient way to heat and cool our houses known as a mini-split but what you might now know is that heat pumps are also used in hybrid water heaters. Hybrid water heaters bring the best of both worlds, a tank, and a heat pump. Designed to be more efficient than conventional heating element water heaters by pulling the heat out of the air and putting the warmth into the water.
Hybrid Water Heater Savings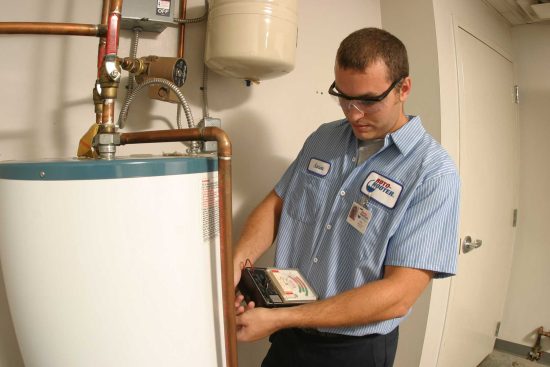 Hybrid water heaters offer a saving of around 400% over a standard electric water heater. A good example is the Reheem 50-Gallon hybrid water heater. It's so efficient, it pays for itself in 2-3 years and has an estimated energy cost savings of up to$480 a year, that's an amazing $4,800 savings over 10-years. And could be eligible for state, local, or utility rebates. Based on Reheem's Platinum 50-Gallon Hybrid Water Heater.
$1,000 Rebate + $480/yr. Energy Saving + $300 Tax Credit
Southern California Edison discounted pricing of up to a $1,000 discount may be available on Heat Pump Water Heaters with a high Uniform Energy Factor (UEF). Based on Southern Califonia Edisons website.
Water Heater Installation Services
If you're considering installing a water heater please consider our water heater installation services.