THE EXPERTS YOU'VE TRUSTED FOR OVER 80 YEARS
Roto-Rooter Plumber in Plam Desest CA
Call Now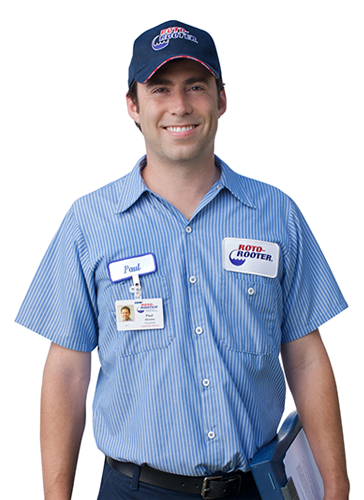 24-Hour Emergency Plumber in Palm Desert CA
Welcome to Roto-Rooter, your trusted 24-hour emergency plumber in Palm Desert, CA. Since 1935, we have been providing comprehensive plumbing services to both commercial and residential areas. Our services are not limited to regular working hours. We understand that plumbing issues can arise at any time, hence we offer emergency services 24 hours a day, 7 days a week.
Our team of certified and experienced plumbers are equipped to handle a wide range of plumbing issues including drain and sewer cleaning, water heater repair, leak detection, water damage restoration, and flood cleaning. We pride ourselves on being the best in the business, delivering premier, 5-star services to our clients.
Whether you're dealing with a minor leak or a major plumbing disaster, you can count on Roto-Rooter to provide an affordable and effective solution. We are more than just plumbers, we are your partners in maintaining a safe and comfortable environment in your home or business.
What Our Palm Desert Plumbing Services Offer
At Roto-Rooter, we take pride in offering a wide range of plumbing services to cater to the diverse needs of our clients in Palm Desert, CA. Our services are designed to restore, repair, fix, install, and inspect your plumbing systems, ensuring they function efficiently and effectively. Our team of experienced plumbers is committed to providing 5-star services, ensuring your satisfaction with every job we undertake. Here's a glimpse of what we offer:
Water Damage Restoration Service
Water heaters are essential for everyday comfort, providing hot water for showers, washing dishes, and more. When your water heater fails, it can disrupt your daily routine. Our expert plumbers in Palm Desert are skilled in repairing various types of water heaters, ensuring you have a consistent supply of hot water. The process begins with a thorough inspection of the valves, followed by necessary adjustments to the pressure. If any parts are found to be faulty, we promptly replace them, restoring your water heater to its optimal performance.
Drain Cleaning Services
A clogged drain, if left unattended, can escalate into severe plumbing issues. To prevent such complications, our skilled plumbers in Palm Desert offer meticulously designed drain cleaning services. Using advanced tools such as plungers and drain snakes, they effectively eliminate blockages and avert future clogs, ensuring an uninterrupted flow of water through your drains. Their expertise allows them to resolve your drain issues promptly and effectively.
Gas Line Repair
Gas leaks can pose serious risks to your safety and health. The certified plumbers at Roto-Rooter in Palm Desert CA are trained to detect and repair gas leaks, ensuring the safety of your home or business. They meticulously inspect your gas lines, seal any detected leaks, and test the system to ensure it's functioning safely and optimally.
Washing Machine Repair
A malfunctioning washing machine can disrupt your daily routine. Whether it's a minor issue or a major breakdown, our washing machine repair services in Palm Desert, CA, can get your appliance back up and running in no time. Our experienced plumbers are trained to handle a variety of washing machine issues, ensuring a quick and efficient repair by inspecting the machine, replacing faulty valves, and adjusting the settings.
Sewer Line Repair Service
Sewer line backups or blockages can be a result of tree roots, debris, or broken pipes. Our sewer line repair experts in Meyers, CA, are equipped to address these issues, ensuring that wastewater flows smoothly and preventing potential health risks.
Dishwasher Repair & Installment
A broken dishwasher can be a major inconvenience. Whether you need a repair or a new installation, our dishwasher repair and installment services in Palm Desert, CA, have you covered. Our certified plumbers are experienced in handling a variety of dishwasher issues and can ensure your appliance is functioning optimally.
Leak Detection
Undetected leaks can lead to severe water damage and costly repairs. Roto-Rooter's expert plumbers in Palm Desert, CA, offer top-notch leak detection services. Using advanced technology and techniques, we accurately locate and repair leaks, preventing further damage and conserving water. Trust our team to provide the best solutions for your plumbing issues.
Water Damage Restoration Services
Water damage can be devastating, causing extensive damage to your property. Roto-Rooter's water damage restoration services in Palm Desert, CA, are designed to mitigate the damage and restore your property to its original state. Our certified professionals are equipped to handle all types of water damage, providing efficient and effective restoration services.
Flood Cleaning Services
Floods can leave behind a trail of destruction, including water damage, mold growth, and structural issues. Roto-Rooter CA's experienced team is trained to use and handle powerful pumps to remove flood water and high-speed fans to dry out your property, ensuring your home or business is safe and clean. Trust Roto-Rooter CA for reliable, high-quality and comprehensive flood cleaning services in Palm Desert, CA.
Plumbing Services in Commercial and Residential Areas
At Roto-Rooter, we understand that the plumbing needs of commercial and residential properties in Palm Desert, CA, can vary greatly. That's why we offer specialized plumbing services tailored to meet the unique requirements of both sectors. Whether it's a small residential repair or a large-scale commercial project, our team of certified and experienced plumbers is equipped to handle it all. Our 24/7 emergency services ensure that we're always available when you need us, providing prompt and efficient solutions to your plumbing issues.
Commercial Plumbing Services in Palm Desert CA
Commercial plumbing systems are often more complex and heavily used than their residential counterparts. At Roto-Rooter, we have a deep understanding of the intricacies of commercial plumbing systems. We offer expert commercial plumbing services to a variety of commercial properties, including office buildings, large apartment complexes, schools, and colleges. Our team is trained to handle everything from routine maintenance to emergency repairs, ensuring your commercial plumbing system is always in top shape.
Residential Plumbing Services in Palm Desert CA
Residential plumbing issues can disrupt your daily life and cause significant inconvenience. At Roto-Rooter, we offer comprehensive residential plumbing services to homeowners in Palm Desert, CA. Whether you live in a single-family home or a multi-family residence, our team of experienced plumbers can quickly diagnose and fix any plumbing issue, ensuring your home's plumbing system is functioning efficiently.
Why Choose Roto-Rooter for Your Plumbing Issues in Palm Desert
When it comes to resolving your plumbing issues in Palm Desert, CA, Roto-Rooter stands out for several reasons:
"Roto-Rooter" The Most Trusted Name in Plumbing Since 1935: Our long-standing history in the industry is a testament to our commitment to providing top-notch plumbing services. We've built a reputation for reliability and excellence over the years, making us a trusted choice for many homeowners and businesses.
Affordable and Competitive Pricing: We believe that premier plumbing services shouldn't come with a hefty price tag. That's why we offer our top-quality services at affordable and competitive prices, ensuring you get the best value for your money.
24-Hour Emergency and Same Day Plumbing Solutions: Plumbing emergencies can happen at any time, and when they do, you need a plumber who can respond promptly. Our team is available 24/7 to provide emergency and same-day plumbing solutions, ensuring your plumbing system is back up and running in no time.
Free Estimation: We provide free estimates for our services, allowing you to understand the cost implications before we begin any work. This transparency helps you make informed decisions about your plumbing needs.
Certified and Experienced Plumbing Experts: Our team of plumbers is not only certified but also has years of experience in the industry. They are equipped with the knowledge and skills to handle a wide range of plumbing issues, ensuring you receive the best service possible.
Dependable & Reputable Plumbing Contractor
Roto-Rooter is a trusted and reputable plumbing contractor in Palm Desert, CA. We provide a wide range of plumbing services, from emergency repairs to routine maintenance and complex installations. Our team is available 24/7, ensuring prompt response to your plumbing needs.
We're more than just emergency plumbers. Our comprehensive services cover all aspects of plumbing, ensuring your systems function optimally. With Roto-Rooter, you're choosing quality workmanship and exceptional customer service. For reliable and professional plumbing services in Palm Desert, CA, contact Roto-Rooter today.
Financing Available
Introducing New Promotional Plans
12 months 0% interest promotional plan that converts to a 120-month term with a fixed APR
No deferred interest
No payments are required during the 12 months 0% promotional period
A low payment factor of 1.32% after the 0% promotional period
1st 12 Months
Make no payments for the first 12 months. Pay no interest.
Months 13-132
Make equal monthly payments of $13.21 for every $1000 you borrow.
Why Choose Roto-Rooter?
Availability

Holidays? Not even that will prevent Roto-Rooter Fresno plumbers to help you with any plumbing problem you have. 24 hours, 7 days of the week.

Expertise

Our team of licensed and experienced plumbers has the knowledge and skills to handle any plumbing situation big or small. Not in vain we have been the most trusted plumbing contractors in the country for more than 80 years.

Innovating plumbing equipment and techniques

We are a reliable plumbing company that employs only the best technicians and uses the latest technology to keep your plumbing system running smoothly.

Customer Service

We are committed to providing exceptional customer service and will work with you to find the best solution for your needs. Free quotes and financing.
Recent Customer Reviews
Michael M.

We turned to Roto Rooter for a plumbing issue on our practically brand-new home almost a year ago. We'd called out another company who charged us through the nose, and less than 2 weeks later the problem was back. We called them back and they told us they didn't warranty their work.So we called Roto rooter. Not only did they fix the problem (some building materials lodged in the sink drain pipe), but they were less expensive. And they warranty their work.Today I called them out on a disconnected sink faucet in my office. Came loose. The guy fixed it in about 30 seconds and didn't charge. And pointed out how I can avoid that happening in the future. Very honorable. I don't normally write these reviews, but with service like that I felt obligated.

Marie L.

I had a very pleasant, smooth experience with Roto Rooted from the time I called and set up my appt with Jenny over the phone, my courtesy call from Steve at dispatch to the arrival at my home from Christian, my plumbing technician. He was prompt in arriving within the hour+ as promised. Christian was very professional & courteous and explained in detail what plumbing service he would be performing. He did the repair by snaking the pipe in the kitchen where the clogged drain was located and also repaired the leak underneath the sink. After all the work was completed, Christian cleaned up the area and informed me of the work done. I even tested the water draining in both kitchen sinks. I would highly recommend Roto Rooter Palm Springs and especially request Christian Torres as your technician. You will not be disappointed.6/4/22 I spoke with Jessa on the phone and she was very pleasant and helpful in setting up my appt. Adrian was my tech that completed the repair to my toilet. I found him to be very nice and proffesional. We discussed cost of repairs and alternatives to other plumbing issues in my home. He was very helpful in providing information to me. I felt no pressure in making repair decisions at that time. This is my second request for service with Roto Rooter Palm Springs. I'm very satisfied with the work repair they provide. I appreciate their transparency & honesty and would highly recommend them to friends and family. Thanks again Adrian & Jesse.

Opus G.

Angel was able to clear out my sink drain in great time. He also double checked both of my sinks that are on the same drain line to make sure the clog was broken up.

Maria A.

Oscar and Paul did a great job rescuing a baby kitten that had been stuck in a storm drain. They were very professional, on time, and did everything to get him out. So glad to have a company that cares about animals!

Dramos T.

Nick was super helpful and fair in getting my septic tank pumped. I was impressed by his knowledge in answering all my questions and giving me some advice for the future. The pricing was better than all competitors too, about 535 for the drain / pump which included them digging a hole to get to the septic tank.