THE EXPERTS YOU'VE TRUSTED FOR OVER 80 YEARS
Roto-Rooter Plumbers in
California
Call Now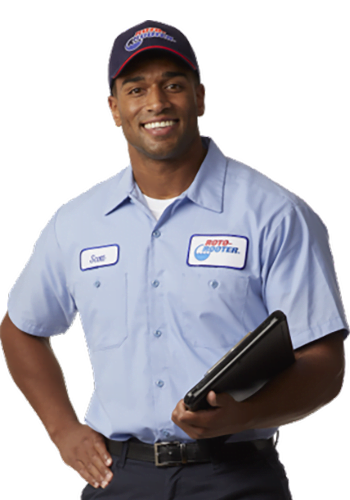 The Most Trusted Name in Plumbing Since 1935
Roto-Rooter provides dependable residential and commercial plumbing services. From emergency plumbing to drain cleaning, sewer cleaning to pipe work, Roto-Rooter can help you with any plumbing issue. Roto-Rooter plumbers are fully insured and licensed. No plumbing job is too big or too small for our professional and experienced plumbers.
Schedule an appointment by phone or online we'll come when it is convenient for you. Roto-Rooter plumbers can cover everything from toilet plumbing issues to kitchen drains, as well as sewage cleaning and repair. Roto-Rooter Plumbing & Drain employs the top plumbers & technicians for plumbing, drain & water cleanup, to best serve you.
Why Choose Roto-Rooter
Emergency Plumbing Service

When you're facing an emergency, you want a fast, professional plumber and nobody gets there faster or does it better than Roto-Rooter.

Available 24/7

Because plumbing problems can strike when you least expect them, our friendly and knowledgeable team works around the clock, tackling jobs big and small.

Licensed & Insured

Roto-Rooter plumbers are licensed and insured. We follow applicable plumbing codes and our technicians arrive in branded Roto-Rooter vehicles.

Well Known Reputation

Roto-Rooter offers unmatched plumbing services backed by an 80+ year reputation for quality.

Trusted & Recommended Since 1935

We're North America's largest provider of plumbing repair services and sewer & drain cleaning services. Millions of homeowners and businesses in all 50 states and across Canada rely on Roto-Rooter plumbers every year.
Recent Customer Reviews
Jose M.

Best emergency service ever! I had a plumber (ERIC) here in 30 min after i called and right after he showed up so did the water restoration guy (EDUARDO R.). They were super polite and left the place spotless

Nichole B.

Megan, Eduardo, and Darin were great helping out a water restoration issue when we had a sudden leak from the second floor to first. They came out right away when I was struggling to find help.

David G.

The water heater for our nail shop stopped working on Valentine's Day weekend. They had a technician out same day I called (they took my call at 3AM! And had the technician on the way before 8am when they opened. The technician, Robert Gomez, worked around all the issues we had, small space, having water come out of the piped when people would use cold water at our pedicure stations, etc, and handled it all like a champ. He worked tirelessly and had us up and running by halfway through the day with a brand new commercial grade water heater, and up to code installation. He had a great attitude, and went above and beyond helping to get the job done. Very impressed with his service.

Pete Z.

Our main water supply pipe broke last night around 8 PM. We were able to turn the water off to stop the flooding in the yard. We called 4 or 5 local plumbing companies, but they were all booked and could not come out for a week.We called Roto Rooter and they came out within an hour. The technician Isaiah was friendly, courteous, and found the problem right away. He got a quote, the parts and had our water turned back on by early afternoon.Great guy and great service!

Pam T.

It was a holiday Sunday when we noticed what appeared to be wet toilet paper on our driveway coming from a pipe access like labeled "sewer." We tried a toilet flush test and low and behold we could see water coming up from the access. Roto Rooter came within 2 hours of calling and roto-rooted that sucker clean! THANK YOU for the amazingly easy and affordable experience!
Financing Available
Introducing New Promotional Plans
12 months 0% interest promotional plan that converts to a 120-month term with a fixed APR
No deferred interest
No payments are required during the 12 months 0% promotional period
A low payment factor of 1.32% after the 0% promotional period
1st 12 Months
Make no payments for the first 12 months. Pay no interest.
Months 13-132
Make equal monthly payments of $13.21 for every $1000 you borrow.